Pandora's Box by Vin Dicarlo
Implementation -

82%

Effectiveness -

88%

Value for Money -

73%
Summary
Pandora's Box is Vin Dicarlo's flagship dating product. Having been purchased and implemented by literally ten's of thousands of men around the world, this is one of the world's longest standing and most tested dating product. If you're looking for a solid inner-game, hard hitting, no bullshit kind of dating/ masculinty/ self-help guide, then Pandora's Box is likely the best start you're going to find.
---
About The Author: Vin Dicarlo
Vin DiCarlo is an industry veteran dating guru born in Connecticut, USA. Having been a dating coach for well over a decade, Vin Dicarlo is one of the most respected and honoured dating coaches in the game. He is known to have built one of the strongest brands within the dating industry, DiCarlo Declassified, and has released several best selling books and DVD sets to date. Vin Dicarlo was born in 1978, making him 39 at time of writing.
Vin Dicarlo asserts that he was a major geek and a virgin for most of his youth. While studying Physics at Connecticut university he was brutally cheated on by his first girlfriend. Forming a pattern, he was later brutally cheated on by his first wife. Deciding he needed to break the pattern of 'wimples' Dicarlo set out to learn everything there was to know about masculinity and femininity and their coexistence. His popularity is testament to his achievement. DiCarlo is an expert in both masculine and feminine psychology and has coached thousands of men towards fulfilling romantic lives. Besides Pandora's Box, Vin Dicarlo is well known for his other products he has authored namely; No Flakes, S-Cubed, The Conversation Cure, and The Attraction Code.
Twitter profile: @vindicarlo
---
Chapter by Chapter Breakdown
Chapter 1: Message From Vin
Vin DiCarlo opens up the program, gives an introduction to himself, explains his ideology and background and sets the scene for whats to come inside this dating/ masculinity guide.
Chapter 2: The Myth and Introduction
In this chapter Vin breaks down the central myth that men carry around about women and explains why it is fundamentally untrue. This unraveling of the central myth is core to the program and is the program's purpose and so serves as a useful introduction to Pandora's Box. Vin explains why unraveling this myth will be to the viewer the same as opening up Pandora's Box.
Chapter 3: Redefining the Goal
In this chapter Vin speaks about most men's goals when it comes to seducing women, and looks at the reasons that men pursue the women they do. Vin explains why it is the very purpose and mentality that most men take into their approach that sets them back on their path towards masculinity and sexual freedom.
Chapter 4: The Difference
Vin explains how to break free of the shackles of the ordinary man and be the difference. Here, Vin explains the 7 steps on the path towards sexual freedom, and how setting yourself apart form other men makes the ultimate difference. This chapter breaks down point by point what separates a man from a wimp.
Chapter 5: Vital Information
This chapter gives the vital information necessary to make core level change to ones identity and masculine self confidence. This is a short chapter that gives some hard hitting, vital information and serves as one of those chapters in Pandora's Box that you can come back to time and time again.
Chapter 6: The Three Great Conflicts of The Female Mind
In Chapter 6, Vin DiCarlo explains how the female mind works, how it developed evolutionarily, and how these factors contribute to women's approach and attitude towards men. Vin explains how if you can navigate the complex psychology of ex in a women's mind, you can make her feel comfortable to feel attraction.
Chapter 7: The Time Line Test vs Invest
In chapter 7 Vin Dicarlo explains a quick and easy test you can do to see whether it is worth investing your time in any woman you are speaking to. This test is a gage for attraction and future attraction and helps men recognise the key indicators that a woman is attracted to you.
Chapter 8: The Sex Line Deny vs. Justify
Many men encounter las minute resistance, or women who seem interested but then are unwilling to sleep with them. Vin Dicarlo breaks down the psychology of sexual interaction and explains women's hesitations in a way that will make sense to you, and give you an advantage in that you will be able to calm fears before they begin.
Chapter 9: The Relationship Realist vs Idealist
Here Vin Dicarlo breaks down two types of women, The Realist and The Idealist and explains how you should adjust your approach depending on who you're dealing with. Its easy to spot each one once you use Vin'd method for this.
Chapter 10: Mind Reading
Vin gives some handy tricks that basically let you get into the head of the girl you're talking to and read her mind. Through subtle hints women drop, you can tap into her psych and push the situation towards attraction.
Chapter 11: Pop Quiz
Chapter 12: Introduction to Cinderella
Chapter 13 – 16: Fernanda
Chapter 17: Introduction to The Playette
Chapter 18 – 21: Julie
Chapter 22 – 25: Arianna
Chapter 26 – 29: Sarah
Chapter 30 – 33: Natalie
Chapter 34 – 37: Jessica
Chapter 38 – 41: Meggie
Chapter 42 – 45: Kami
---
Bonuses
Bonus 1: One Minute Mind Reading
Bonus 2: How to Bring Out Her Sexuality by Making Her Feel Confident
Bonus 3: Mind Reading on The Approach
Bonus 4: Using Hyper-Focus to Create Awareness
Bonus 5: Women Fit Men into Roles. How to Control The Process
Bonus 6: Women's Need for Protection and Irrational Fears
---
Product Information
| | |
| --- | --- |
| Company | Dicarlo Diclassified (ClickSyndicate) |
| Author | Vin Dicarlo |
| Category | Dating & Inner Game |
| Release Date | March 201 |
| Format | Video, Ebook |
---
Whats Included
The Pandora's Box System
$270.00 $69.95
6 Bonuses (as above)
$24.50 – 14 Day Free Trail
(*Bonuses only applicable when purchased through button below)
Buy The Pandora's Box System now for $69.95 + 8 bonuses: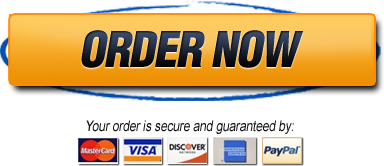 ---
Money Back Guarantee According to Website
"I'll try out everything in Pandora's Box, and I'll examine everything, I'll use what I wish and if for any reason at all, I want a full refund, I can visit Vin online… send Vin an email… or even call Vin on the phone, and get a full refund. I can even speak to a live person, from
9.00am to 8.00pm EST, Monday – Friday.
"Your satisfaction is 100% guaranteed."
– Vin DiCarlo"