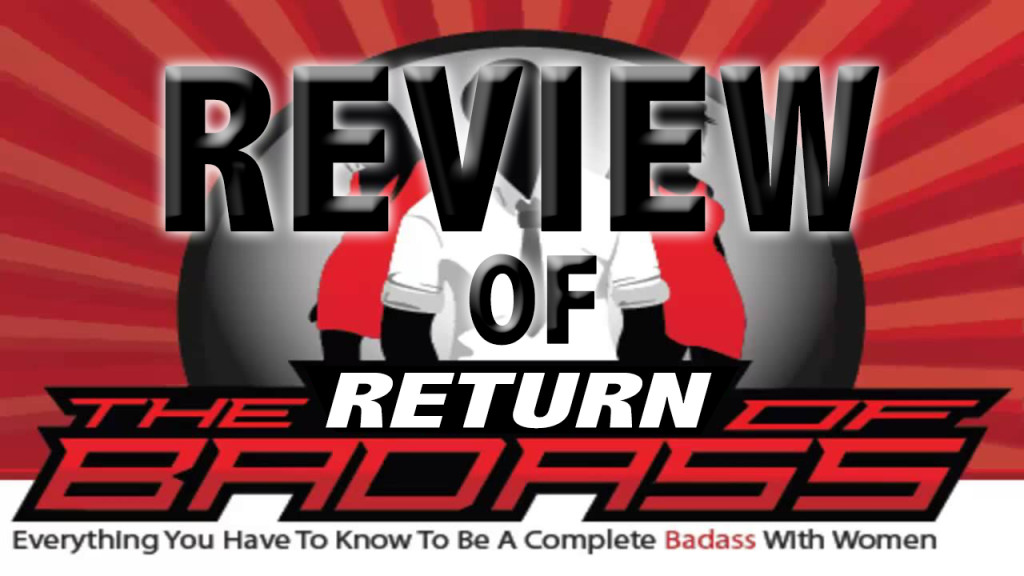 Return of The Badass
Implementation -

86%

Effectiveness -

89%

Value for Money -

81%

---
Preamble
Return of the baddass represents Adam Lyons and Joshua Pellicer's long awaited return to the much acclaimed dating product, The Tao of Badass. We've just got our hands on an early version of this product, and will be updating this post with details as we go through the book.
The Tao of Baddass was first released in 2011 by Joshua Pellicer with a unique approach to attracting women. Specifically it helped men understand four general areas in dealing with women in their life, namely the friend zone, Monogamy vs. Polyamory, Breaking Up Like a Man, and Never Getting Cheated On. 5 years later, Return of The Badass promises to update the now iconic dating system, allowing for developments in culture and the dating scene. For many men, Tinder and similar apps have changed the game of dating, while advancements in the dating industry have come up with new and healthier approached to pick up and dating. The Return of Badass is a much more mature, wise program than its predecessor, having aged and matured right along with its authors. The program looks to put tricks and gambits aside and look at intentions, and deeper base level change. This is to the dating industry what RSD's The Blueprint Decoded was 8 years ago.
---
About The Authors
Joshua Pellicer made a shock announcement when he revealed that The Return of Badass would include over 4 hours of footage written and delivered by veteran PUA Adam Lyons. Adam Lyons, formerly known as AFC ADAM, has been part of the London seduction community for over a decade, first blasting onto the scene as the star coach of PUA Training, and later forming his own mega successful company Attraction Explained. The Return of Badass was co-written by both Jushua and Adam, and represents the first time the two master seducers have joined forces to release anything, let alone a full scale dating product. While some may have not been surprised about the coalition, given the extent of the two dating coaches relationship, many are excited to see Joshua Pellicer team up with a dating coach that has consistently been rated the top coach in the world. Adam brings a more direct, scientific approach to dating, borrowing heavily from the Mysery era, while Pellicer brings a more dynamic, fluid and belief based approach to lifestyle improvement. This product lies at the intersection of Adam Lyons technique based approach and Joshua Pellicer's more natural approach and delivers on the strengths of both authors.
Joshua Pellicer mostly takes a backseat in the production of this program, serving as the principal producer of the program, and behind the scenes director. He also directly wrote several of the bonus products included in the program, of which there are a whopping 13 of.
The bulk of the program consists of 7 filmed interviews with Adam Lyons, with Brooke Shedd as the interviewer. Brooke is a seasoned and talented interviewer and helps Adam relax and lay out his concepts in a methodical yet simple manner. Adam and Brooke feel connected on screen, and good chemistry allows the course to progress in a light and enjoyable manner. The Return of Badass is unique in that has chosen this interview style as apposed to the standard filmed conference convention style that we see in so many other products. Though some may fault that this style comes off less prepared, there is a certain flow to this program that I have not seen achieved in any other. Furthermore, the interview style inevitably helps Adam Lyons explain his concepts thoroughly, as Brooke Shedds ends up asking the same questions you;re wondering in real time.
All in all, the 7 chapters that make up the main product in this course are well thought on, immaculately filmed, and enjoyable to watch. The total time for these interviews amounts to over 4 hours, each of which are enjoyable and seem to fly by. This is in no small part thanks to Adam Lyons light personality and warm smile.
---
Summary of Program
Chapter 1: The Three Traits of Attraction
Video – Run Time: 22:19
Brooke Shedd begins the first video chapter by introducing Adam Lyons as well as the entire program and giving a short
introduction to Adam's career, explaining that he's been voted the worlds no.1 dating coach for several consecutive years.
Adam responds by explaining why he's excited to be making this product. In Adam's words:
"I never set out to become the world's best dating coach. I just wanted to learn how to meet and attract women. That's why I'm really excited to be here with you today because I have so many techniques I've wanted to share. Some of which are like the most powerful things that I've ever released. I haven't really ever had a chance before to bring all of it together, to find all of my top techniques; the things that really work. That have helped me transform hundreds of thousands of men worldwide to be able to find their perfect partners, to be able to meet and attract women and take them home the same night, to have mind blowing sex, and commit to relationships where they can keep a partner in their life without fear of them cheating on them or leaving them. I've never really been given an opportunity like this where I can bring it all together and release it all at once. I'm excited to be here."
This first chapter addresses the three main traits of attraction that Adam Lyons has mapped out in theory. Before introducing the concept, Adam explains that hype believes there is no such thing as a natural and all skills around attraction are learned ones. Within this frame, Adam is eager to share these three traits of attraction, believing that any man is capable of fully learning and internalising them. Adam and Brooke introduce you to the acronym ACE, which stands for Abundance, Confidence and Escalation. The rest of this video chapter is a very detailed explanation of these three chapters and essentially a guide on how you can internalise and practice these traits so that they eventually become natural to you.
Chapter 1 Video Sample
Chapter 2: Mental Mindset
Video Run Time – 10:47
The second chapter in Return of The Badass, again with Brooke Shedds and Adam Lyons, tackles the complex issue of mindset and its place not only in dating, but in lifestyle and success. Surprisingly, Brooke opens this chapter not with a question about how mindset affects dating, but rather a question about how Adam Lyons cultivates the correct mindset within his employees and sales teams in his several businesses. From an explanation that includes Wolf of Wall street -esque tactics, the two pivot into how mindset is malleable and how to can be learned and adopted to best suit ones position in a certain scene or situation. This chapter delves into how mindset can be deep learned to create serious change, and how mindset can be used to make all other work in dating and attraction way easier.
Adam explains the psychological technique of  systematic desensitisation in creating rock solid mindsets. He explains the two possible approaches to systemic desensitisation, and why one of those approaches is way safer and more effective than the other. This technique is super effective at helping people get over there fears and phobias, the first step to building effective mindset as Adam Lyons explains:
"There's a reason men specifically are scared of talking to women, scared of meeting women. It's because they're afraid of being rejected because rejection can actually mean a lot more when it comes to human society. If a male is rejected by a girl, what can happen is if other girls see that rejection, it's a case of, "Well, if it's not good enough for her, it's not good enough for me either." It can end up with a situation where a guy could by reverse pre-selection, end up with no woman within the tribe wanting to be with him, meaning that he can't procreate. Therefore that's the end of his genetics."
This chapter twists to get a bit quirky, with Adam at one point explaining how he used to chat with 70 year old bikini models in order to understand how women adapt to being lusted after. There are a couple good laughs in this chapter, as well as some truly implantable advise.
Chapter 2 Video Sample
Chapter 3: Infield Techniques
Video Run Time – 47:42
Adam Lyons begins this video chapter talking about a memory he has of sitting in a restaurant and a friend commenting on how he interacted with the waitress. His general gist is that in many instances, actually running 'game', or doing things such as locking eye contact, and having fun conversation is actually more appropriate, and more befitting, than not doing so. While some guys might view implementing Adam's techniques in field as forced, Adam points out that these things can become natural and make your life a whole lot more fun.
The chapter digs into the 5 different types of pick up lines, beginning with an in-depth discussion of functional pick up lines. Adam and Brooke discuss very deeply all the different situations in which you can approach women and how to think about, and think through these situations.
In this chapter there is also a good bit about creating actual, meaningful connections. Adam gives a stern warning about treating women as a means to an end, and begs you to consider your intentions. There is solid evidence given for how this plays out in the field.
Chapter 4: X-Ray Observation
Video Run Time – 18:31
In this chapter Adam Lyons discusses what kind of indicators someone can look for to see the right type of girl to approach or to see when maybe someone might be a little bit more receptive and open to being approached.
Adam begins the chapter with this weird story about how he could see this girl was ovulating and so approached her and how women are more prone to casual sex when ovulating (before their period). Personally, I don't buy it – But hey, whatever floats your boat.
The rest of the chapter is less weird, Adam and Brooke discuss approaching, eye contact, some killer conversation techniques. Besides the weird science, this chapter actually serves to have some gold nuggets on building better connections with women. This chapter will serve invaluable to anyone trying to master the approach.
 Chapter 5: Body Language Breakdown
Video Run Time – 12:31
Chapter 5 of the program, again with Adam Lyons and Brooke Shedds, delves into an area which Adam knows a whole lot about, evident by his depth on the subject. The video opens with a discussion of the general importance of body language, its role in communication, and to what extent it can be utilised to control social situations.
Next Adam discusses the reciprocal relationship body language has with state, mindset and confidence. All effect each other, and Adam explains how a rising tide lifts all boats, in such that improving one aspect may improve all.
The chapter goes on with video demonstrations of body language, where Brooke plays the women in question. Adam shows you some simple and some complex body language techniques that can help you shape your interactions simply by setting the 'body tone'.
All in all, an interesting chapter with very actionable advice.
Chapter 6: Sexual Escalation
Video Run Time – 20:32
Since Vin Dicarlo first coined the term 'sexual escalation' in the 000's, many dating coaches have taken to the subject as a core principle of seduction. While Dicarlo's sexual escalation ladder is somewhat iconic within the PUA scene, Adam takes a more mainstream approach to explaining how sexual escalation is a natural tendency within any romance, and so understanding how to influence and manipulate escalation can help you improve your results with women ten fold. By escalating more often, you will automatically weed out the women who were never going to get romantically involved with you anyway.
Adam takes this chapter to explain very carefully the manner in which one should escalate, the structure of sexual escalation, and general tips towards escalation resistance. Brooke here, again, acts as the partner for these demonstrations, as Adam shows you exactly how to naturally move through the escalation process with a women.
Chapter 7: Relationships 101
Video Run Time – 15:04
What is quite unique about this program is that it moves through the entire dating cycle, from introduction or approach right through to how to build and manage a relationship. No stranger to unconventional relationships, Adam explains how he landed up in a 'throttle', that is in a committed relationship with two separate gorgeous women, and how it is the boundaries and expectations that Adam set at the beginning of the relationship with his first girlfriend that allowed him to explore such opportunities. Adam explains the importance of boundaries, setting relationship goals, setting the frame for the relationship, and managing power within a relationship. Adam gives some tips about how to transition from casual dating to a more serious relationship, without ever losing any of the fun, romance and sexual attraction.
This is another great chapter, and closes the program fittingly. Once you have made it here within the program, even without the additional bonuses, you should be comfortable and confident in the entire courtship process. Adam closes this section of the program with a quick recap and a couple words of wisdom.
---
Pros & Cons
Pros
Uses a brilliant filmed, interview format which feels natural and is easy to watch.
Taught by the world's no.1 dating coaches several years in a row.
Borrows from the award winning format of The Tao of Badass, this program's predecessor.
Includes 13 bonuses from some of the worlds top dating coaches, including David Wygant and Brad P.
Easy to learn, though it is the follow up to The Tao of Badass, can work as a standalone product.
Suitable for beginners as well as intermediate learners.
All chapters available in video, PDF or MP3 format.
Full program has instant access and available online.
Brooke Shedds gives a women perspective and participates in explanations.
Insanely good value for many, seldomly find a a comprehensive program such as this for under $50.
In total over 4 hours of video lessons with Adam Lyons and David Wygant.
Bonus exercises are really useful in overcoming shyness and social anxiety.
Cons
May prove too basic for advanced learners.
Not yet available to the mass market, release pending.
No visual stimuli in program, no whiteboard or digital visuals.
No members forum, or group discussions.
---
Bonuses
Bonus 1: Turn Key Texts – 7 Copy/Paste texts that she can't resist (Video – 9:30; PDF)

Adam Lyons and Brooke Shedds explore some of Adam's texting strategies and the 7 texts he uses all the time to get consistent results.

Bonus 2: Perfect profile – Flood Your Inbox With Hot Women (Video – 12:30; PDF)

Adam Lyons explains his approach to online dating, how to create the perfect profile, and what is the approach that works best with hot women on these sites.

Bonus 3: Badass Beliefs – Program Your Brain for Automatic Confidence (Video – 13:30; PDF)

Adam and Brooke discuss the internal framework of your mind and how your belief system can affect your ability to attract women. Adam gives his secrets to building Badass Beliefs.

Bonus 4: Stealth Strategies – Simple "Foolproof" Strategies that Work Out in The Real World (Video – 19:50; PDF)

Adam Lyons lays out simple dating and attraction strategies that are instantly applicable to any man, so that you can go out straight after watching the video, implement these strategies and see instant improvements.

Bonus 5: The it Factor – With Guest David Wygant (Video – 29:42)

David Wygant, master dating coach, takes the stage to discuss what it actually is that is the crux of what attracts women to any man. This bonus, which could be a product on its own, explains how to get exactly what you want out of your dating life. David Wygant is a brilliant teacher and its a privilege to have him share his wisdom in this bonus.

Bonus 6: Done For You Tinder Conversations – With Guest Race De Priest (PDF)

Race De Priest is one of the worlds formats expert on texting and phone game, and so its no surprise that his bonus here on working tinder conversations is nothing short of brilliant. Use these really funny, witty conversations to streamline your tinder game.

Bonus 7 – 12: Social Anxiety Series – With Josh Pellicer (MP3)

The social anxiety series by Josh Pellicer represents a far more serious approach to base level change. This 5 part mp3 series helps men overcome their social anxiety so that they can confidently meet women.

Bonus 3: Social Freedom Exercises – With Special Guest Brad P (PDF)

18 Degrees of Social Freedom by Brad P provides men detailed social exercises to perform so to completely eradicate any social fears, and to become social fearless.
---
Product Information
| | |
| --- | --- |
| Company | Tao of Badass |
| Author | Joshua Pellicer, Adam Lyons |
| Category | Seduction and Attraction |
| Release Date | September 2016 |
| Format | DVD Set / Online Stream |
---
Whats Included
The Return of Badass
$97.00 $47
13 Additional Bonuses
$1197.00 – BONUS
(*Bonuses only applicable when purchased through button below)
Buy The Return of Badass now for $47.00 + bonuses: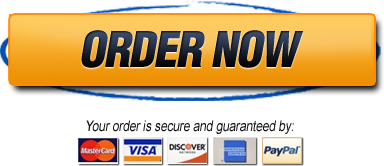 (Link will go live as soon as product launches)
---
 Money Back Guarantee According to Website
 I understand the Tao Attraction System is backed by a full 60-Day Money-Back Guarantee, and that if I'm unhappy with it for any reason I can simply shoot you an email within 60 Days for a full refund, no questions asked. I also understand that my FREE download of the best selling eBook The Tao of Badass and bonuses are mine to keep even if decide not to keep the TAO system!
Return of The Badass
Implementation -

86%

Effectiveness -

89%

Value for Money -

81%