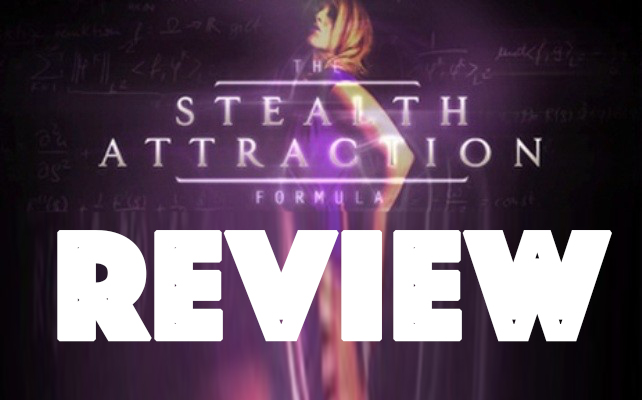 Summary
Implementation -

74%

Effectiveness -

87%

Value for Money -

77%
Conclusion
Stealth Attraction is the flagship product by PUA Training, one of the largest PUA companies in the world. As such, the Stealth Attraction boasts a background of intensive research and excellent production value from the get go. This is Richard La Ruina's baby, and he's poured a whole lot of his soul into getting this program just right, and ensuring maximum effectiveness. Arguably one of the best places to start for those new to attraction, but also a great bit of depth for those more experienced.
---
About PUA Training
PUA Training is one of the biggest companies in the PUA game right now. It was formed in 2005 in London shortly after Style published his breakthrough novel, The Game. Although starting relatively late to the game, PUA Training scaled immensely with thanks to their aggressive marketing strategy in the UK. Today, PUA Training is the largest PUA company in the UK, with worldwide activities being run by Adam Lyons, a seasoned veteran within the PUA community. in 2008 they reported profits of over 530 000 British Pounds on an appearance on the hit reality series Shark Tank.
PUA Training started out as a relatively old-school, traditional PUA company, with a focus on routines and gambits. Going with the tide of the community, in 2010 they were quick to change their focus to orientate themselves more towards a 'natural' approach, with Richard La' Ruina (Gambler) quickly donning himself 'The Natural' and releasing products such as 'The Natural Art of Seduction' and 'Ultimate Natural Game' to much notable success. Richard La Ruina and PUA Training where quickly to become synonymous with 'natural' movement, in much parts leading the movement and contributing massively to its doctrine.
The years following saw a shift away from a 'natural' focus to a more integrated approach, whereby what was once considered a defining factor of the system became a more base level approach to transformation. In the years since, PUA Training have released widely popular products such as Daygame Domination, 43 Texts That Guarantee Sex, and Women on Demand. Stealth Attraction is the 17th product the company has launched to date.
While one of the most popular dating companies, they are also one of the most generic and mainstream. The company has been known to shy away from controversies, and look to integrate their ideologies with a more mainstream view of what is acceptable in dating and attraction. That said, their content remains some of the most well polished, well researched, and high production value within anything being produced – Something I will highlight several times in this Stealth Attraction Review.
PUA Training has been a hotbed of innovation within the field in the last 10 years. Over the years PUA Training has helped develop the careers of coaches such as Adam Lyons (AFC Adam), Beckster and Kezia Noble, who all came through the ranks and went on to launch their own successful companies. Adam Lyons currently runs the USA branch of the company with his wife Amanda Lyons.
---
About Richard La Ruina
Richard La Ruina, real name Richard Poingdestre Sloan (formerly known by PUA alias 'Gambler'), is the sole founder of PUA Training, the largest PUA company in Cambridge, United Kingdom. He was born on July 7th, 1980 making him 36 at the time of writing. Richard La Ruina is a successful entrepreneur, author and dating coach, having written, co-written or directed more than 17 dating programs to date. His company, PUA Training, also claims millions of dollars worth of revenue each year.
Richard had a tough childhood growing up, reporting severe introversion and persistent bullying as a result. According to his reports, he remembers having severe low confidence and a terrible body image. At the age of 18, Richard found a penchant for the stock market, investing his $2000 life savings and making a healthy living – This is how we got his nickname 'Gambler'.
At the age of 21, tired of a life full of self doubt and criticism and yet to even kiss a girl, Richard committed himself to learning everything there is to know about the science of attraction. His first entry into the field was the popular novel by Neil Strauss 'The Game', whereafter he delved into popular teachings at the time such as that of Ross Jeffries, The Mystery Method and Real Social Dynamics. As Richard's skill level and knowledge quickly rose, he began looking into more abstract and lesser known works, that of social psychologists and behaviourists to get a deeper, more academic background of the matter.
Richard La Ruina quickly gained prominence within the PUA field, rising to the top as an up and coming coach. His major focus on being a 'natural' was timely, and a breath of fresh air to the PUA community, who embraced his ideas quite fully. Richard's focus, along with becoming a 'natural', was a direct approach coupled with rapid escalation. Richard is also a massive proponent of lifestyle improvements as part of a more holistic approach to self improvement.
Richard's breakthrough came after being featured on a Channel 4 documentary entitled First Cut: The Ruled of Seduction. The documentary was viewed by over 2.5 million people and quickly peaked interest in the your seduction artist. La Ruina quickly followed up with his first major publication, 'The Natural Art of Seduction' which gained massive popularity in the UK and US markets.
As La Ruina increasingly takes a more mentorship role at the company, he has spent the last few years travelling South America and South East Asia extensively, coaching along the way. Richard is still actively involved the company, and still authors or co-authors every major publication that the company releases. At 36 Richard La Ruina is showing no signs of slowing down, with more entrepreneurial aspirations on the way.
---
Stealth Attraction Review
Stealth Attraction is PUA Trainings flagship product, having sold more than 20 000 copies since its launch on October 1st, 2009 it remains one of the most well sold PUA products to date. This is no mistake. Stealth Attraction boasts a plethora of academic research, well crafted teaching strategies and immaculate production quality. As the years have passed, PUA Training have updated and supplemented the product, continuously ensuring that the product remains in its best, most currently relevant, form.
Stealth Attraction focuses predominantly on teaching skills that lead to the section of 'high status women', that is usually the more attractive women. The program teaches you the skills necessary to improve ones own inner game, as well as more practical strategies to attracting and seducing women. The program rests heavily on Richard La Ruina's long-time ideology of 'natural' game, shying away from and routines or gambits.
The reason the program is so effective for higher status women, that is attractive women, models, celebrities etc. is that the program focuses on 'stealth' attraction techniques – That is techniques that fly under the radar of women's heavily developed 'bullshit detectors'. High status women are approached by hundreds, if not thousands, of men a year and so have usually developed strong bitch shields, defence mechanisms, and filtering standards. It is very difficult to get through to such women, even in social situations. Stealth Attraction focuses on techniques that cut through these defences in order to demonstrate the status of the individual implementing them.
One may then obviously realise that Richard La Ruina's focus on lifestyle improvement is not arbitrary or backwards. As within Gambler's strategy, in order to naturally and genuinely display status once you have penetrated passed women's heavily developed defences, one must actually possess the inner game and lifestyle that makes one feel self-validated and worthy of status. In this way, Stealth Attraction is a two pronged approach. On one hand, the program clearly lays out in-field techniques and strategies that are immensely powerful in an attraction sense, but on the other hand the program supplied the fundamental to self improvement that will allow one to genuinely behave and feel as a natural beyond the techniques.
To say that Stealth Attraction is focused on high-status women is not to say that that the program is ineffective on any other woman. It is just that Richard aims for the top in his methodologies. There is no doubt that mastering this program would lead to greater success with all women, not only high status women.
Now some may see the word 'Stealth' in the title as a red flag, perhaps as sleazy, but I believe this word is slightly misguided. Stealthy Attraction may better be titled 'The Art of Seducing with Discretion". The program focuses on removing all the over the top antics of yesteryear and leaving behind an attraction program that is natural and does not turn one into a dancing monkey. There is no discernible difference in strategy that one could notice between someone implementing the techniques in Stealth Attraction, and someone that is naturally good at seducing women.
One of the strongest selling points of the program is that it is extremely practical. Richard has a girl on stage for much of the lectures so that he can give live demonstrations. It is useful to see the instructor actually interacting and putting into use the techniques he is describing, instead of just preaching motivational rubbish. Richard is effective in providing a strong practical elements throughout the entire DVD series.
---
Pros & Cons
Pros
Suited for all skill levels, beginner and intermediate alike.
High production value, entertaining and easily watchable lectures
Solid academic foundations and content based on sound research
Natural Approach is effective, non-creepy, and by and far allows men to skip all the awkwardness usually associated with getting into the game.
Practical approach, live demonstrations.
Reputable company, good returns policy.
Great value for money.
Cons
Not a quick fix, techniques focused more on holistic improvements.
Content described only in terms of 'high status' women, doesn't touch much on lower status women.
---
Screenshots
---
Product Information
| | |
| --- | --- |
| Company | PUA Training |
| Author | Richard La Ruina |
| Category | Attraction |
| Release Date | October 2009 |
| Format | DVD Set / Online Stream |
---
Whats Included
Stealth Attraction
$69.95
Social Circle Ga,e
$30.00 – BONUS
Total:
$67.00
(*Bonuses only applicable when purchased through button below)
Buy Stealth Attraction for $69.95 + bonuses: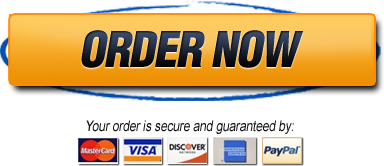 ---
I'll

try out everything in Stealth Attraction… use it as I wish.. and if I'm not COMPLETELY satisfied, I can get a full refund. It's as simple as that. All it takes is a quick email to Rich and that's it. "You love it or you don't pay!"
Richard La Ruina